PurpleAir: Air Quality Monitoring
---

The Blue Horizon PurpleAir application is a collaboration with PurpleAir.org, an environmental-oriented developer of networked air quality index (AQI) monitoring sensors built on a new generation of particle counters using laser technology. You can see the Blue Horizon GPS PurpleAir Insight application in the Horizon Unified Map, here:
You should see something like this: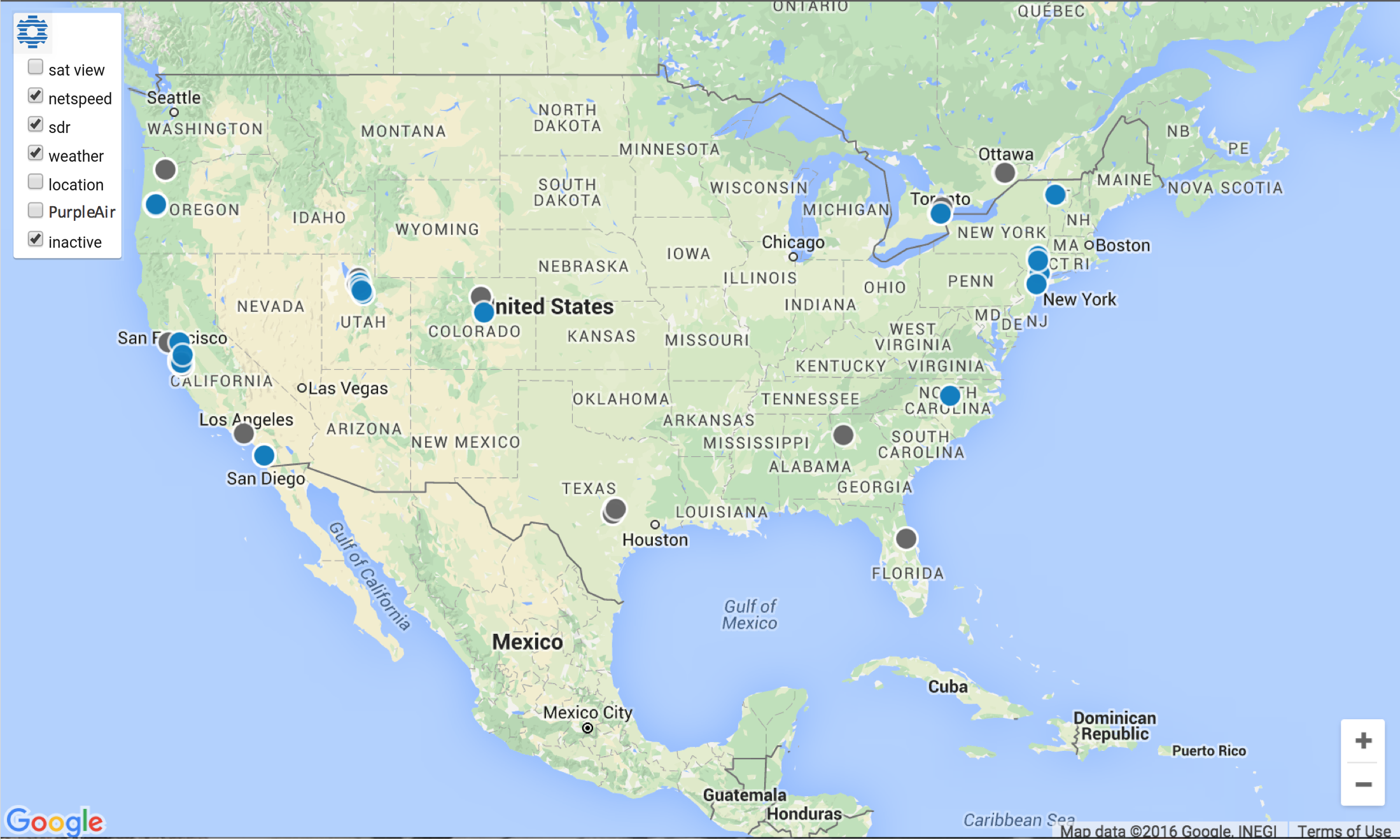 On that global map you will see blue and gray dots for each device participating in one of Horizon's Insight applications. Blue dots represent devices on Horizon that have recently sent data. Gray dots represent devices that have sent data at some previous time. (Gray dots represent inactive devices which may be permanently shut down, or perhaps are just temporarily severed from their network connections.) Note also that the top left menu allows you to select only dots that are participating in specific Horizon Insights. You may also select whether or not to show inactive dots, and whether or not to show live aircraft tracking on the map.
Horizon Device Map
Shows devices on Horizon

Blue: Active devices
Gray: Devices that have recently become inactive

Shows experiments currently under contract on devices

Hover over a device dot: See the number of contracts running on a device
Click on a device dot: Show active experiments running on a device
Click on an experiment icon: Go to the experiment page for that device
If you have a device on Horizon then drag and zoom the Google Map to find your blue dot. Select the dot for your device (or any blue dot) and you should see a translucent circle appear around the dot, as shown in the example below. The blue dot shown below San Jose on the map in this screen capture has been tapped and the translucent selection circle is now showing.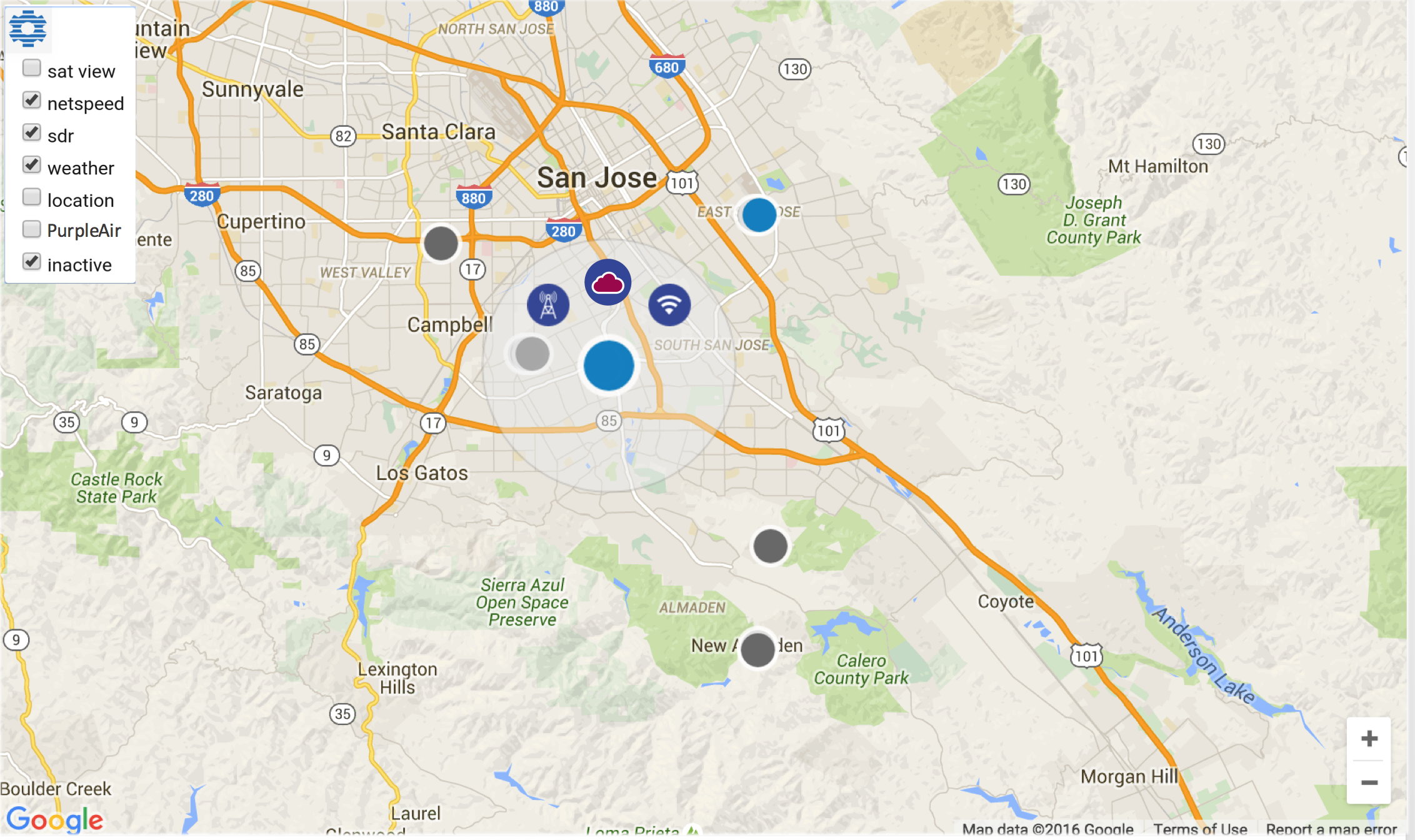 In the translucent selection circle you will see one or more icons. The PurpleAir icon is the purple cloud. Tap on it to view air quality data.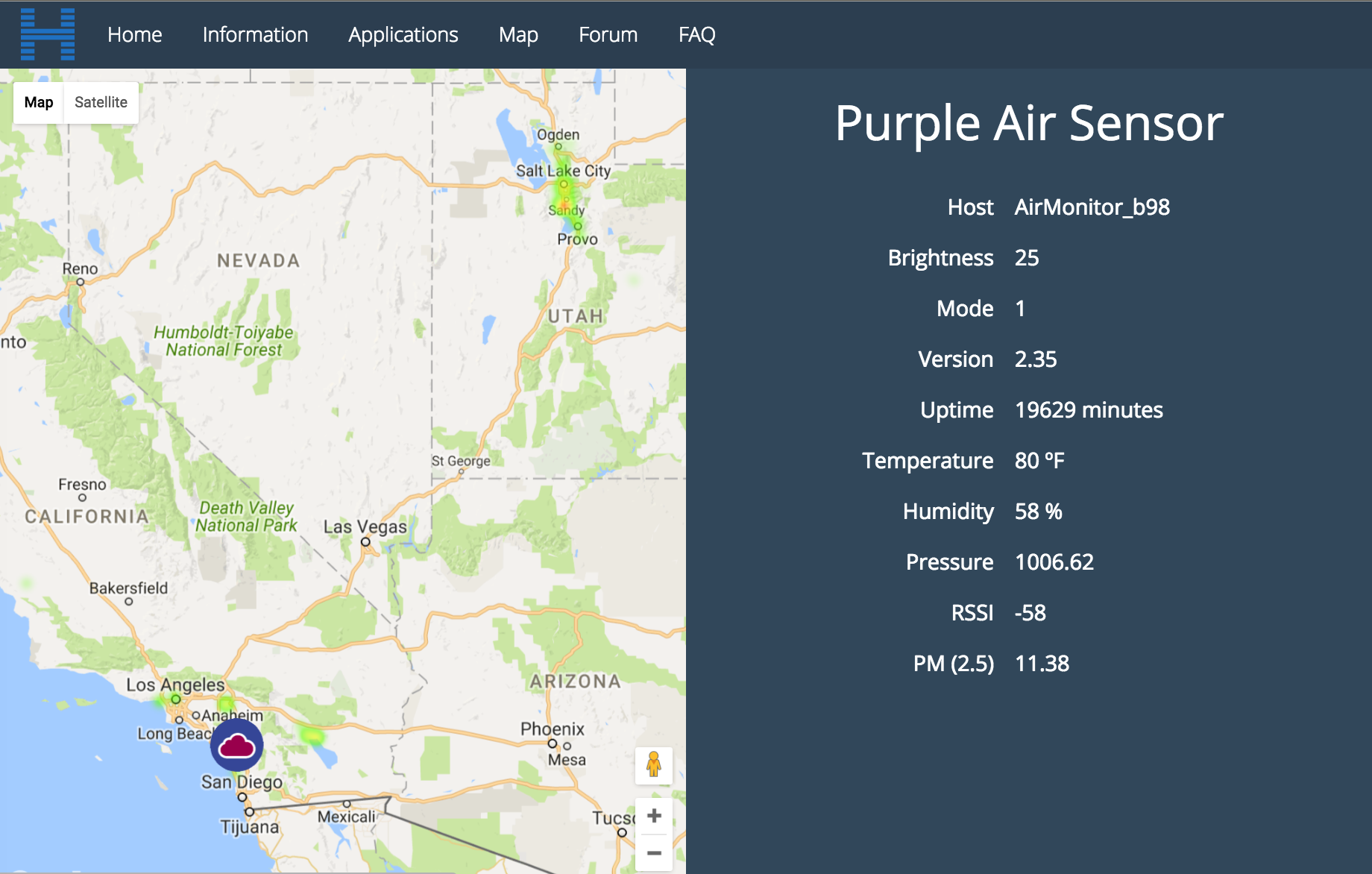 The Purple Air networked sensors use forced air blown through a laser to detect particles (by observing their reflectivity on a light sensor as they go past the laser beam). These networked air quality sensors then communicate over WiFi to share their data.
PurpleAir has demonstrated improvement in air quality monitoring in the Salt Lake City, Utah area and has expanded beyond the Salt Lake Valley. PurpleAir's sensors have passed field evaluation testing by SCAQMD (South Coast Air Quality Monitoring Dept) and have demonstrated highly accurate reporting of Air Quality Index (AQI) over time. Check out the PurpleAir map (screenshot below) for more detailed AQI data.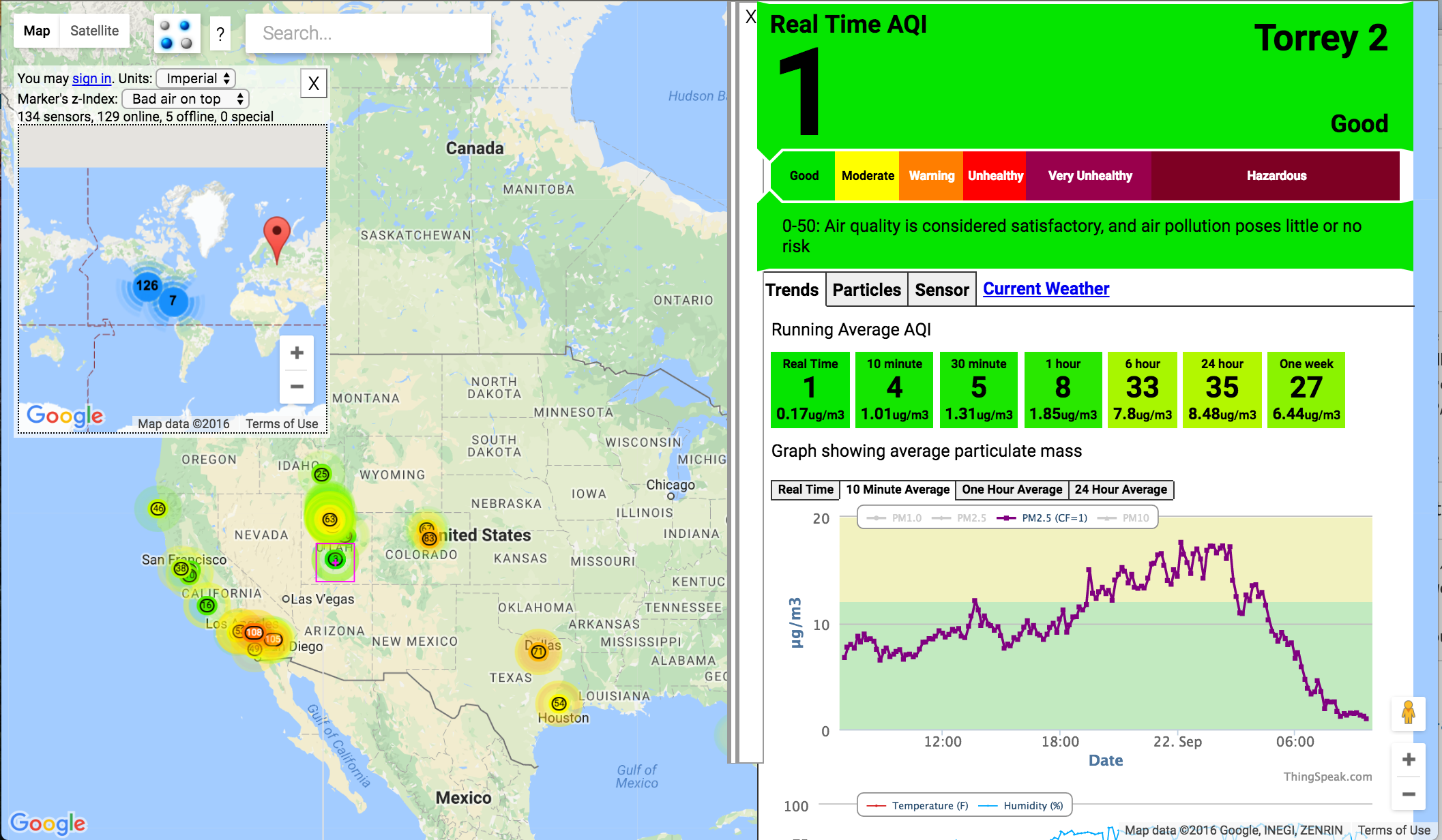 On Horizon, the PurpleAir sensors continue to operate as usual, sending their data directly to the PurpleAir map and receiving automatic software updates. The Horizon edge device then polls the JSON REST API on the PurpleAir sensor, and makes the air quality data available as an MQTT data stream on the local host. Horizon participants can then contract to have access to this data stream.